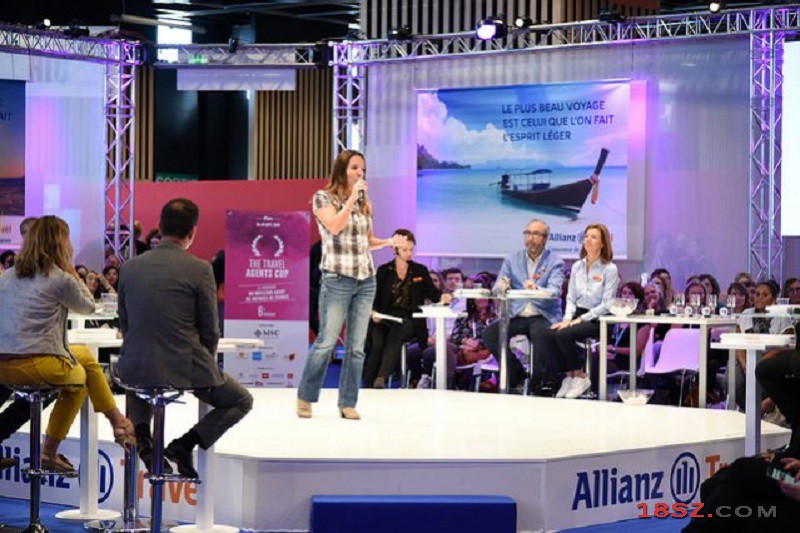 法国巴黎国际旅游展览会(IFTM Top Resa)是法国最大的国际性旅游及产品展览会,是法国B2B国际旅游展览会,该展从1977年开始,一年一届,在巴黎凡尔赛门展览中心举行。该展是旅游行业领先的网络、商务、创新和跟上市场发展的盛事提供了旅游业360度全景服务,涵盖所有行业:休闲、商务和会展。
IFTM展的观众范围:旅行社,旅游负责人,销售顾问,自助旅游爱好者,会议工业局,教练员,旅行组织者,市场经理,产品经理,旅行经理,旅游采购员,业务平台,旅行社培训机构,国际买家等。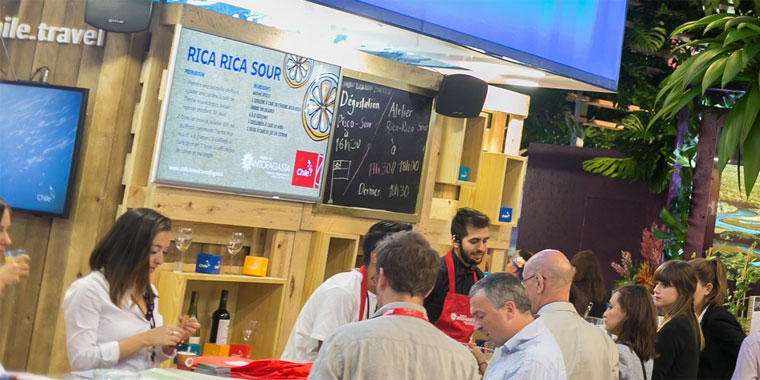 参展商获得旅游业多目标:接触符合目标访问者,增加您的销售和您的新业务,发展你的品牌形象,就发展和市场趋势来看,存在于该行业的交流机会。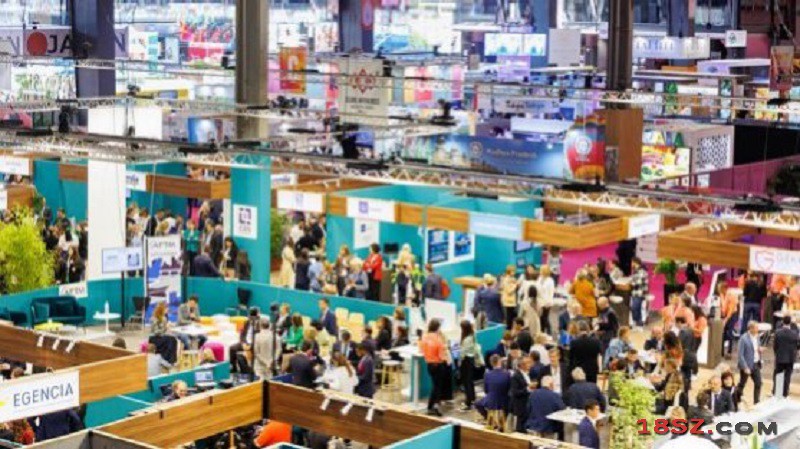 展品范围(Show Products):
法国和外国旅游经营者,法外旅游局,法语和法语系管理部门,机场,航空公司,航运,巡航操作部门,酒店,导游培训机构,技术部门。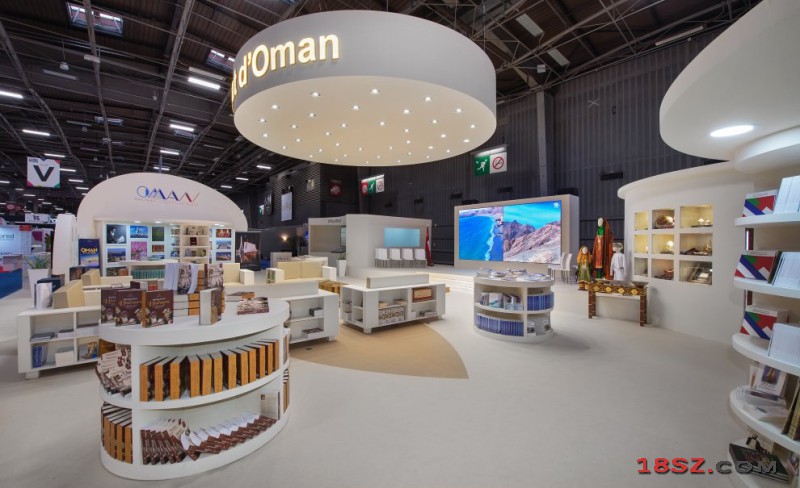 展会报告(Show Reports):
IFTM Top Resa 2022 makes a triumphant return with exhibitors and visitors coming out for 3 full days of business and content!
Paris, 27 September 2022 – After two difficult years for the industry, IFTM Top Resa, France's major event for tourism professionals, was held from Tuesday, 20 September to Thursday, 22 September. Professionals from across the travel industry met in Hall 1 of the Parc des Expositions for three days full of dynamic discussions and collaborative development.
If 2021 was about long-awaited reunions, IFTM Top Resa 2022 was marked by high numbers of visitors and exhibitors returning from all around the world to get together and do business through meetings and contracts signed during the show.
A strong return of exhibitors and visitors
This year, 29,475 professionals came to the show to visit the nearly 1,200 brands and 170 destinations present. These figures are close to 2019 attendance levels, bringing the trade show back to pre-Covid levels faster than expected, enough to get everyone smiling in the busy aisles of Porte de Versailles!
Lots of exhibitors also returned for the 2022 show. Numbers were up 41% from 2021, marking another gradual return to 2019 levels.After two challenging years for the industry, which demonstrated abundant courage, perseverance and inventiveness, these results are extremely encouraging for IFTM Top Resa and the entire industry!
Key moments
The trade show was inaugurated on Tuesday 20 September at 10:00 am by Laurence Gaborieau, Director of IFTM Top Resa, in the presence of Olivia Grégoire, Minister for SMEs, Trade, Crafts and Tourism, 14 Ministers and 26 Ambassadors. They then wandered around the show for nearly 3 hours to meet exhibitors, visitors and the press for warm and constructive discussions on current industry issues.
Visitors and exhibitors were also able to reconnect with the trade show's annual key events which have contributed to its reputation: the Start-Up Contest, the Hackathon by CDS Groupe, the Travel Agents Cup and the Travel Agents Cup Junior.
This year, IFTM Top Resa was particularly keen to put travel agents back at the heart of the show with the transformation of the Network Village into the Agency Village, the return of the AGV Lounge by MSC Cruises and buyer programmes to facilitate their visit.
A strong emphasis was placed on content, with a particularly rich programme of nearly 120 conference sessions on key themes for tourism today, including attractiveness, sustainability and digital technologies, as well as business travel and MICE. Venues of all sizes were well filled, including Conversations, a new format based on sharing and co-development, the Sustainable Tourism Space and the Attractiveness Village, new for the 2022 edition, which were all a great success.
Everywhere, the digital platform that enhances the trade show experience all year round
Inaugurated in 2021 to meet the industry's new needs and challenges in the face of the COVID-19 pandemic, Everywhere was a huge success this year, with 6,530 business appointments booked, twice as many as in 2019. It also hosted lots of live content over the three days, which is available to watch back throughout the year.
The challenges of the new 3-day format
Going down from 4 to 3 days was a bold decision, but it was an undeniable success, with numbers well over 2021 levels, and close to those of 2019! Comments received from exhibitors, visitors and speakers include people praising "a magnificent and dynamic show" which "has been rejuvenated", "been given a fresh breath of air", "been subtly renewed", "was a great success", and "was full of rich content". Others mention a "strong" and "effective" programme.
Laurence Gaborieau, Director of IFTM Top Resa, shares their enthusiasm: "We are delighted with the 2022 edition and its results. The professionals responded to our invitation. Together with the entire IFTM Top Resa and RX France team, I would like to express my thanks to all our partners, exhibitors and visitors who contributed to its success. We are already looking forward to 2023 and remain determinedly committed to supporting the success of the travel industry."
The "Report" press kit will be sent out very soon.
We look forward to seeing you next year, from 3 to 5 October 2023 for the 45th edition of the IFTM Top Resa trade show, Paris Porte de Versailles, Hall 1.